Big Brother Naija star Neo Akpofure recently visited his hometown in Warri, and made sure to show some love to inmates in the correctional facility through his foundation.
Akpofure, who spent a lot of time with his warden mother in the prisons when growing up, deemed it necessary to give back to society while he was in Warri.
In the picture posted on his Instagram account, he posed in front of the correctional facility with the warden and staff from the prison. In front of them stood boxes of toiletries and provisions for the prisoners.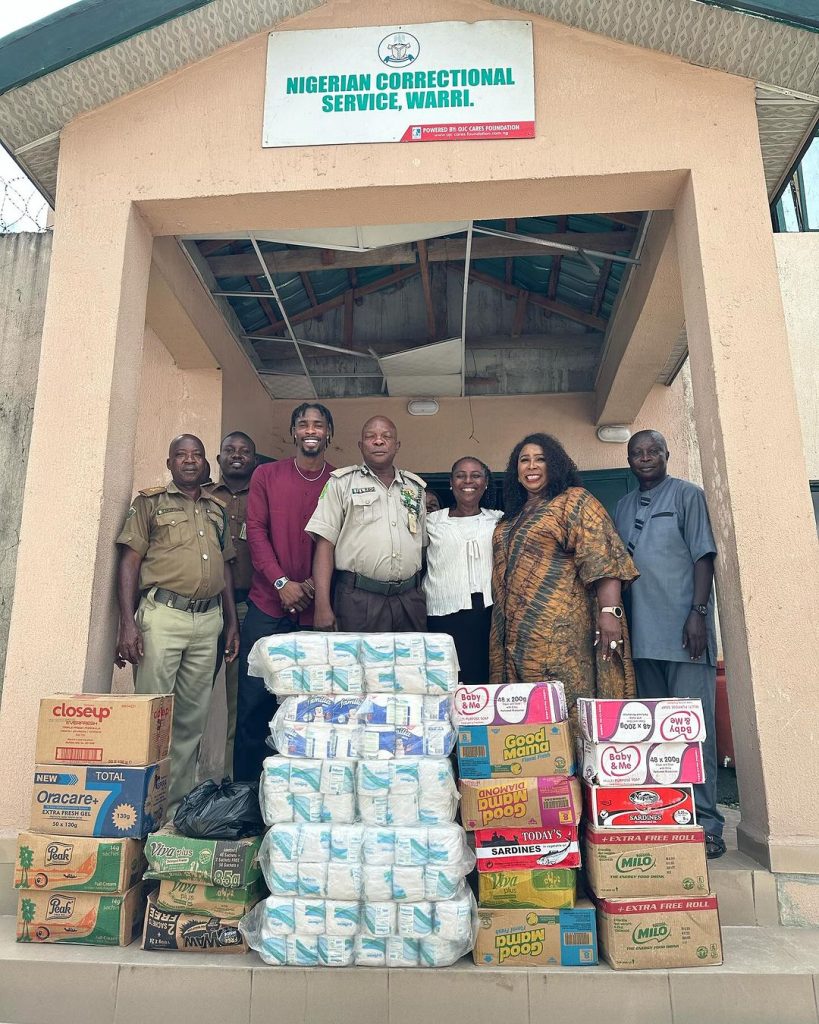 He said, "Couldn't have visited my Warri without visiting the Nigerian Correctional service again. Growing up and living inside the prisons because my mum was a warden, I developed a soft spot for some of these prisoners, especially after listening to some of their stories of how life dealt them a bad hand."